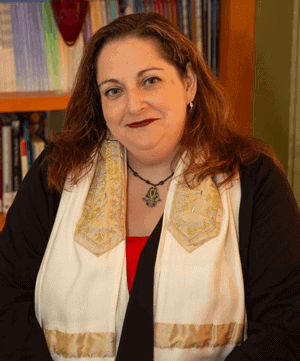 RABBI MARCI N. BELLOWS
Rabbi Marci N. Bellows is proud to have joined the CBSRZ community in July, 2016. A native of Skokie, Illinois, she earned a B.A. in Psychology from Brandeis University. While at the New York campus of Hebrew Union College-Jewish Institute of Religion, Rabbi Bellows earned a Masters in Hebrew Literature in 2003, and, due to her interest in those who convert to Judaism, she wrote her rabbinical thesis on the topic, "Yisrael by Choice: Contemporary Understandings of the Psychosocial Aspects of Adopting a Jewish Identity." Rabbi Bellows was ordained in 2004.
Rabbi Bellows served as a rabbinic intern in Brandon, FL; Edison, NJ; at the Union for Reform Judaism's Commission on Social Action; and for the Women of Reform Judaism. Rabbi Bellows worked as both Adult Program Director and as Assistant Rabbi at Temple Shaaray Tefila in New York, NY, and, most recently, she served as the spiritual leader at Temple B'nai Torah in Wantagh, NY from 2009-2016.
Rabbi Bellows wrote the popular feature column, "Reform, Really," on The Jewish Week's website, was a recurring guest on The Jewish Channel's "Rabbis Roundtable" television program, and was named one of the top "Jews on Twitter" by The Huffington Post, as well as one of the "15 Rabbis You Should Follow on Twitter Who Will Change the Way You Think about Rabbis." She was also awarded a place in the 2020-2021 Rabbi Balfour Brickner Clergy Seminar and Fellowship through the Religious Action Center of Reform Judaism.
In addition, she has been invited to lead and teach a variety of topics in a number of settings, including WRJ Assemblies, URJ Biennials, URJ Regional Biennials, and the URJ Adult Learning Retreat. She had led workshops on Guided Jewish Meditation, Israeli Women Poets, Midrash, and Using Social Media in Synagogue Life. She has also studied voice and theatre for many years, and is graduate of the People's Improvisation Theater program.
Rabbi Bellows lives in Chester with her husband, Seth Lindenman, her son, Spencer, and their three cats.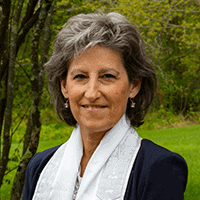 BELINDA BRENNAN
Cantor/Educator
Belinda Brennan grew up hearing and singing Yiddish and Hebrew music from age four. As a teen, she was a soloist at temple functions as well as the vocalist of a band that performed at weddings, Bar Mitzvahs and other events. After college, she became a member and soloist of the Rottenberg Chorale in New York City and, later, a soloist in the choir of Congregation Etz Chayim in Hewlett, New York.
Since 2000, Belinda has been a Cantorial Soloist at High Holy Days services at CBSRZ, having studied trope, the system for chanting prayer, under Rabbi Cory Weiss. She also assisted Rabbi Weiss in designing and developing prayer services. In 2005 she became Cantorial Soloist for weekly services, helped with the preparation of Bar and Bat Mitzvahs and participated in lifecycle events. Belinda continues to study independently and is a member of the Women Cantor's Network.
Belinda has served as Educator of Kivvun since 2005 after teaching youth at CBSRZ for the previous 6 years. During this time she has inspired young Jewish learners to wrestle with their heritage, urging each of them to find and express the unique voice they have to ancient traditions and teachings.
She resides in Old Saybrook with her family, husband Stephen Brennan and children, Benjamin and Rianna.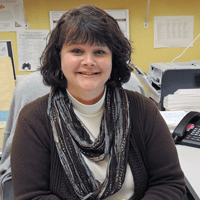 WENDY BAYOR
Temple Administrator
Wendy Bayor has been with CBSRZ since 1998 and possesses a unique knowledge of our congregation and a breadth of experience in a number of areas, from facilities maintenance to outreach, fundraising to member services, as well as overall office administration. Wendy enjoys this diverse role, allowing her to bring together her professional strength as an administrator with the personal relationships she has forged with members of the congregation.
She has a BS in Business Administration from Bryant College and is a member of NATA (National Association for Temple Administration) and SATES, a Connecticut statewide network of synagogue administrators.
Outside of CBSRZ, Wendy enjoys spending time with her husband and daughter, as well as volunteering for various PTO, Girl Scouts and youth sporting events.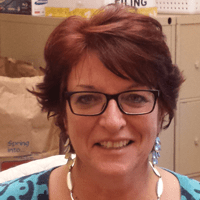 DEBBIE ST. JOHN
Administrative Assistant
Debbie St. John joined the CBSRZ staff in April of 2015. Prior to CBSRZ, she had been an administrative assistant in the investment field for over thirty years, most recently working in a customer service capacity. Debbie's energy and up-beat personality is a good addition to the office as she has helped the staff with various organizational projects, 100 Year Gala Committee, and assists Wendy with the day-to-day operations of the synagogue.
Debbie is new to the shoreline area, having moved from Colchester in February of 2015. She has two grown children, and loves the outdoors – hiking and biking and traveling, spending time with her partner Bob and his grandchildren.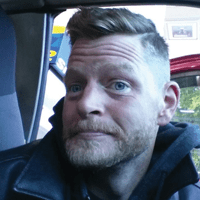 MARK NIGLIO
Maintenance Staff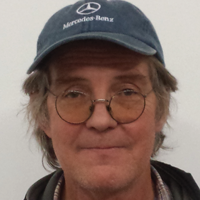 DOUG MAY
Maintenance Staff