PHILIP SCHEFFLER PURSUERS OF PEACE & JUSTICE AWARD
Award Ceremony: October 22, 2023, 12:00 p.m.
The Philip Scheffler Pursuers of Peace and Justice Award will be presented to Norman L. Eisen on Sunday, October 22, 2023, at a ceremony in his honor at noon.
A world leader in anti-corruption advocacy, Eisen was Special Counsel to President Obama for Ethics and Government Reform and during the Trump administration served as co-counsel to the U.S. House Judiciary Committee for the first impeachment of President Trump. Eisen will be honored at an award ceremony which will include an address by Eisen titled, "Why America will Survive and Thrive," and a question-and-answer session.
This event is free and open to the public. Please RSVP (below) to attend in person. The program will also be available via Zoom for those unable to attend in person. Advance registration is required (below) to obtain a Zoom link.
Eisen is a Senior Fellow in Governance Studies at the Brookings Institution, a frequent CNN political commentator, and the former chair and co-founder of the government watchdog group Citizens for Responsibility and Ethics in Washington (CREW). He served as U.S. Ambassador to the Czech Republic from 2011 to 2014, and is the author of The Last Palace: Europe's Turbulent Century in Five Lives and One Legendary House. Eisen has been profiled in The Washington Post, New York Magazine, Politico, The Wall Street Journal and Tablet.  Named #11 on the "Politico 50" list of thinkers shaping American politics, he is also on the "Forward 50" list of the most influential and interesting American Jews. He received his J.D. from Harvard Law School in 1991 and his B.A. from Brown University in 1985, both with honors.
Please join us to celebrate the memorable contributions of Philip Scheffler as a journalist and to honor Eisen's numerous accomplishments.
If you would like to make a donation in support of this event, please do so by sending a check payable to "CBSRZ," noting "PSPP&J Award" in the memo line. Mail to: 55 E. Kings Highway, Chester, CT 06412 or by call the CBSRZ office (860-526-8920) with credit card information.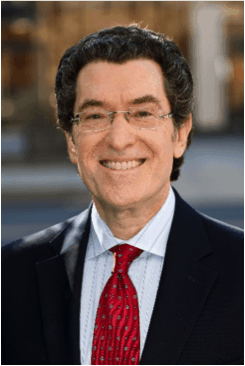 ABOUT THE PHILIP SCHEFFLER
PURSUERS OF PEACE & JUSTICE AWARD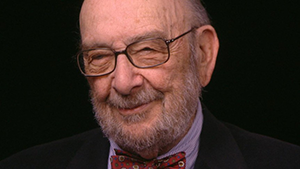 2015 was the centennial year for Congregation Beth Shalom Rodfe Zedek, a congregation founded in 1915, a time when neither justice nor peace was assured for anyone, much less for the Jewish population – neither in Europe, where World War I was raging, nor on the more welcoming shores of the United States where prejudice and bigotry still prevailed. The small group of Jewish farmers who had, somewhat improbably, settled in Moodus and banded together to start a congregation, still believed that justice was possible and that its pursuit was mandatory; Rodfe Zedek (Pursuers of Justice) was their testament to that belief.
Fast forward another half-century and the other part of "The Congregation with a Long Name," Beth Shalom (House of Peace), found its origins in equally tenuous and troubling times, the 1930's and '40's, its founders drawing strength from one another and from their ties with Jewish tradition. They sought to establish a congregation that was to reach into a future that was at once very different from, yet inextricably connected to its past. Rodfe Zedek and Beth Shalom merged to become Congregation Beth Shalom Rodfe Zedek in 1998.
The Pursuers of Peace and Justice Award was created in the centennial year of Congregation Beth Shalom (House of Peace) Rodfe Zedek's (Pursuers of Justice), reflecting the desire of the blended congregation to keep the pursuit of justice and the hope for peace as its foundational principals and perpetual goals. Following the death in 2016 of our congregant Philip Scheffler, television reporter, producer for CBS News and longtime executive editor of 60 Minutes, the award was renamed in his memory in recognition of the necessity of a free and principled press to promote the pursuit of peace and justice.
The first two award recipients were Martha Stone (2015) and Andy Schatz (2017), both CBSRZ congregants. Although Former Ambassador Eisen comes from outside our immediate community, his work, interests, and background, reflect a deep commitment to Jewish tradition making him a worthy recipient of the award rooted in that same tradition which seeks to shine light upon the continuing fight for peace and justice.