PHILIP SCHEFFLER PURSUERS OF PEACE & JUSTICE AWARD
APRIL 8, 2017
SHABBAT SERVICE (10:30 – 12:00)
KIDDUSH LUNCHEON, AWARD PRESENTATION, AND FORUM (12:00 – 2:00)
The Philip Scheffler Pursuers of Peace and Justice Award will be awarded to CBSRZ member, Andy Schatz, on April 8, 2017, at a Kiddush luncheon in Andy's honor, immediately following Shabbat services, which begin at 10:30 a.m.
In addition to celebrating Andy's achievements, during the morning service, we will be sharing stories and reflections from the fascinating career of Phil Scheffler, a former CBSRZ member and long-time executive editor of 60 Minutes, who passed away suddenly in 2016.  Allan Appel will deliver the D'var Torah (Parashat Tzav; Lev. 6:1) and James Jacoby, a colleague and friend of Phil's, will speak about Phil during the Shabbat service.
Following the luncheon and award presentation, there will be a program focusing on issues of social justice and the role of the news media in 2017.  Among the speakers during the program will be our award recipient, Andy Schatz, Allan Appel, Jeff Cohen and James Jacoby.
About Our Speakers
Andy Schatz, the 2017 recipient of The Philip Scheffler Pursuers of Peace and Justice Award, has been a member of the CBSRZ Social Action Committee since 2011, and its chair since 2012. As a lawyer, Andy's professional life has been dedicated to issues involving social justice and civil liberties. He is a graduate of Cornell University and Harvard Law School, where he was an editor of the Harvard Civil Rights, Civil Liberties Law Review.  Among his numerous accomplishments, Andy has served as vice-president and chair of Grants Committee of the Jewish Community Foundation of Greater Hartford; president and vice president of  the American Civil Liberties Union (ACLU) of Connecticut, and as a board and executive committee member of the national ACLU. During Andy's tenure as chair of the CBSRZ Social Action Committee (SAC), it has continued to staff local projects that seek to alleviate the effects of poverty, including food drives, meal sites and clothing drives, while also initiating legislative advocacy efforts, partnerships with other organizations, and forums open to the broader community focused on embracing diverse people, backgrounds and views.
Allan Appel, CBSRZ member, author, and journalist, has published eight novels including the National Jewish Book Award nominee The Rabbi of Casino Boulevard (St. Martin's Press, 1987), High Holiday Sutra (Coffee House Press, 2001), The Hebrew Tutor of Bel Air (2010), and upcoming is The Book of Norman, (Mandel/Vilar, 2017), a comedic send-up of Mormon-Jewish relations. For the last decade, he's been a staff reporter for the online hyper-local news site The New Haven Independent.
Jeff Cohen, also a CBSRZ member, is a proud New Orleans native. He began his journalism career in newspapers in 2001 and joined WNPR in 2010, where he is a reporter. In addition to covering state and Hartford city politics, he covers healthcare and other issues nationally for NPR.  Before joining radio, Jeff worked at the Hartford Courant, the Meriden Record-Journal, and as a freelancer for the New York Times. A graduate of Northwestern University and the Columbia University Graduate School of Journalism, Jeff lives in Middletown with his wife, cats, and two kids. Thanks to the kids, he's now written two children's books – Eva and Sadie and the Worst Haircut Ever! and Eva and Sadie and the Best Classroom Ever!.
James Jacoby is a producer for FRONTLINE, PBS's flagship affairs series.  He is a founding member of the FRONTLINE Enterprise Journalism Group.  James' most recent film for FRONTLINE, "Out of Gitmo," tells the dramatic story of a Guantanamo detainee released from the controversial U.S. prison after more than a decade. Last June, FRONTLINE presented James's film, "Policing the Police," which brings viewers inside the Newark Police Department – one of many police forces in America ordered to reform.  Before joining FRONTLINE, James worked for the CBS News program, 60 Minutes, where he produced investigative stories with correspondent Steve Kroft.  Prior to joining 60 Minutes, James was a producer for CNBC, worked for Dan Rather Reports, Current TV and The Nation.
Please join us to celebrate the memorable contributions of Phil Scheffler as a journalist and to honor Andy's numerous accomplishments as chair of the CBSRZ Social Action Committee and in the broader community. To help us plan for the luncheon, please register below or call the office at 860.526.8920.
ABOUT THE PHILIP SCHEFFLER PURSUERS OF PEACE & JUSTICE AWARD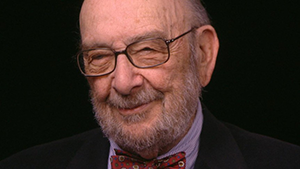 2015 was the centennial year for Congregation Beth Shalom Rodfe Zedek, a congregation founded in 1915, a time when neither justice nor peace was assured for anyone, much less for the Jewish population–neither in Europe, where World War I was raging, nor in the more welcoming shores of the United States where prejudice and bigotry still prevailed. The small group of Jewish farmers who had, somewhat improbably, settled in Moodus and banded together to start a congregation still believed that justice was possible and that its pursuit was mandatory; Rodfe Zedek (Pursuers of Justice) was their testament to that belief.
Fast forward another half century and the other part of "The Congregation with a Long Name", Beth Shalom (House of Peace), found its origins in equally tenuous and troubling times, the 1930's and '40's, its founders drawing strength from one another and from their ties with Jewish tradition. They sought to establish a congregation that was to reach into a future that was at once very different from and yet inextricably connected to its past.
The Pursuers of Peace and Justice Award was created to mark the centennial year of our congregation.  The name of the award is taken from the translation of the Hebrew name of our blended congregation, Beth Shalom, house of peace, and Rodfe Zedek, pursuers of justice.  On April 14, 2016, the award was renamed to honor the memory of Philip Scheffler, a longtime member of CBSRZ, who passed away suddenly on April 7, 2016.  The first recipient of the award was CBSRZ member, Martha Stone, the founder and director of the Center for Children's Advocacy, who has devoted her legal career to the welfare of the most vulnerable children in our society
PREVIOUS RECIPIENTS
2015 Martha Stone