BAGELS & BAGELS
Join us for a special "hands-on" bagel making demonstration and taste test. Meteorologist Sam Kantrow will show us his techniques for proper bagel making at home.  All participants will have the opportunity to get their hands on the dough and, of course, enjoy some delicious bagels, lox and coffee afterward.
BAGELS & BAGELS WITH SAM KANTROW,
METEOROLOGIST AT WTNH
Sunday, May 7, 2017
11:30 a.m.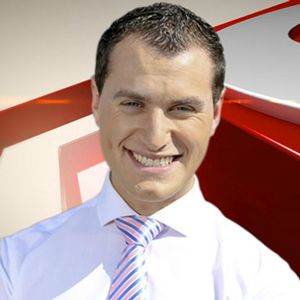 Forecast:  Great Bagels!  Meteorologist Sam Kantrow joined Storm Team 8 in February 2011, first as the weather producer and web meteorologist for WTNH, and is now the on-air meteorologist for the weekend evening shows.
Born and raised in Hamden, Sam is a graduate of Western Connecticut State University and has a B.S. in Operational Meteorology and Weathercasting. Before coming to News 8, Sam interned at WVIT in Connecticut.
A local boy through and through, Sam's weather interest began at a very young age, when the tornado that went through Hamden on July 10, 1989, narrowly missed his house! Ever since then, he has loved the weather and anything about the weather. Sam grew up watching the meteorologists on News 8 and always wondered what it would be like to be in their shoes, "To be able to do what I love, in the place I love, near the people I love, is truly a dream come true!"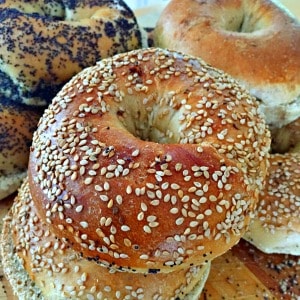 In his spare time, Sam enjoys traveling, DIY projects, carpentry, and loves cars (and weather of course), "Cooking is something that I've always loved. I was a Food Network baby (helped give me a chubby phase from 12-18 years old). I think my favorite dish to make is something I invented (if I didn't invent it, just lie and tell me I did)."  Sam loves baking and making challah as well as bagels, and will be showing off his wonderful bagel techniques.
We will start with a bagel making demonstration, have the opportunity to be hands-on, and finish with enjoying some bagels, lox and coffee.  Cost for the program is $18 for CBSRZ members; $20 for non-members and for $36, after the demonstration, up to 18 people (first-come, first served) will have the opportunity to go into the kitchen with Sam to finish making the bagels.  It is going to be great!
Please register below to confirm your attendance.