Several times a year, CBSRZ invites authors, many of whom are local, to participate in our Books & Bagels series. Topics are wide ranging, from historical novels and modern fiction, to political non-fiction and religion, to cookbooks and children's books.
Please join us for bagels, hot coffee, readings and conversations with great authors. Books will be available for purchase and autographing.
Books & Bagels events are free and open to the general public.
There are no Books & Bagels events currently scheduled
.
Safe Enough Spaces
Sunday, December 8, 2019
10:30 a.m.
For so many American kids, going off to college is the dream, the goal, perhaps even the obsession that shapes most of their pre-college academic life. But the reality of today's college experience may turn out to be very different from what an incoming freshman expects. Will that reality be liberating or stifling? Provoking or conforming? Threatening or reassuring? Instead of reasoned intellectual enquiry, students often encounter raging debates about inclusion, affirmative action, privilege, political correctness, free speech and triggering warnings. While some students thrive in such an atmosphere, many others retreat to their corners, withdrawing from even considering the issues that raise such intense passions.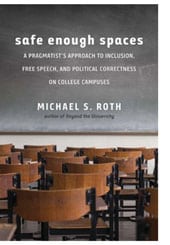 Enter Michael Roth, president of Wesleyan University, who focuses our attention on the central mission of higher education in Safe Enough Spaces. Clearing aside the distorted rhetoric of high passion, Roth charts a pragmatist's path through the thicket of serious issues today's colleges and universities face. With empathy, subtlety, and clarity, Roth envisions college as a space in which all students are empowered to engage deeply with a variety of ideas, including those that are disturbing. In such a space—safe from debilitating harm but not from the discomfort of intense debate and substantial disagreement—students can develop a sense of who they are, what matters to them, and what they hope to make of their lives.
It is difficult but altogether possible to create a space that is safe enough for diverse and unpopular perspectives and where no idea is protected from reasoned challenge, Roth argues.  Considering cases from around the country and drawing on decades of firsthand experience as a college administrator and professor, Roth offers realistic and concrete solutions to provide a rigorous, bracing, and genuine education to all college students.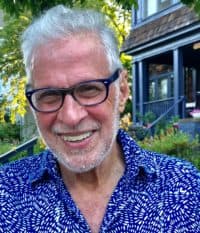 Sol LeWitt: A Life of Ideas
Sunday, June 2, 2019
4:00 p.m.
Friends and fans of Chester's very own artist – the late Sol LeWitt – plus the general public are invited to hear author Lary Bloom discuss, Sol LeWitt: A Life of Ideas, his new and definitive portrait of LeWitt, his friend, fellow CBSRZ congregant, fellow Chester resident and one of the most important visual artists of the last half of the 20th century.  Books will be available for purchase and signing.  So come to CBSRZ, the iconic building that LeWitt designed, and raise a glass to celebrate Sol, Lary and this remarkable book.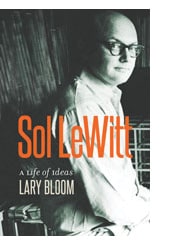 Sol LeWitt: A Life of Ideas, draws on personal recollections of LeWitt, whom the author knew in the last years of the artist's lif, as well as letters and papers and over one hundred original interviews with his friends and colleagues, including Chuck Close, Ingrid Sischy, Philip Glass, Adrian Piper, Jan Dibbets and Carl Andre.  This absorbing chronicle brings new information to our understanding of this important artist, linking the extraordinary arc of his life to his iconic work.
 
Lary Bloom is the author or coauthor of ten books, including Letters from Nuremberg (with Christopher J. Dodd), The Ignorant Maestro (with Itay Talgam) and The Test of our Times (with Tom Ridge).  He teaches memoir in Yale's summer program.

Shrink Wrapped
Sunday, December 9, 2018
9:30 a.m.
Author Irene Silvers will be appearing at Books & Bagels on December 9th, at 9:30 am, to unwrap the engaging characters of her delightfully amusing novel Shrink Wrapped.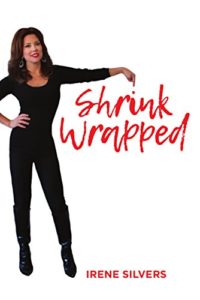 This is the story of perpetually single Sophie Marks as she copes with the disastrous changes in her life: a boyfriend abandoning her at a time of crisis and her widowed mother becoming a femme fatale and acquiring a lover on the internet who may be spending all her money. Readers will root for Sophie as she deals with a shocking discovery about her newest boyfriend, her mother's sexy tango competitions and an explosive family secret, and two weddings which generate their own surprises.
Shrink Wrapped will be on sale at Books & Bagels and available for autographing, and Irene is generously offering 100% of the sales to CBSRZ.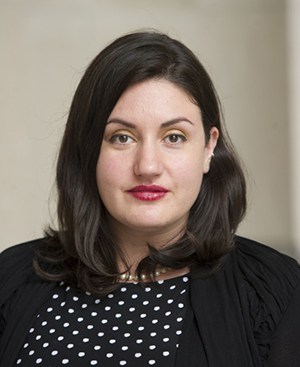 A Sacred Space is Never Empty
Sunday, November 11, 2018
4:00 to 6:00 p.m.
Books & Bagels merges with Main Street Art Gallery for A New and Different Main Street Art Opening/Books & Bagels Blinis Event

Victoria Smolkin examines atheism in the Soviet Union in her new book A Shared Space is Never Empty: A History of Soviet Atheism, and shows how, in different ways during differing periods of Soviet history, atheism was reimagined as an alternative cosmology that in the end failed to take hold and replace the religious beliefs that never really disappeared during the Soviet period.
"As a historian, my interest – at its core – is in the forces that shape human experience…the institutions and structures of power that shape culture and everyday life: politics, ideology, and religion"—Victoria Smolkin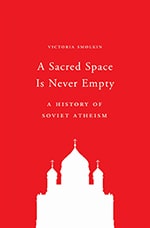 Drawing on a wealth of archival material and in-depth interviews with those who were on the front lines of Communist ideological campaigns, Victoria Smolkin argues that to understand the Soviet experiment, we must make sense of Soviet atheism. Smolkin shows how atheism was reimagined as an alternative cosmology with its own set of positive beliefs, practices, and spiritual commitments. Through its engagements with religion, the Soviet leadership realized that removing religion from the "sacred spaces" of Soviet life was not enough. Then, in the final years of the Soviet experiment, Mikhail Gorbachev—in a stunning and unexpected reversal—abandoned atheism and reintroduced religion into Soviet public life.

While our traditional Books & Bagels format will be followed, with the author discussing her book, then autographing copies (on sale at the event) for interested buyers, she will share the space with her brother, artist Vlad Smolkin, whose artwork will be on display and for sale as well.
"Self-criticism, irony, and humor have always been central to Jewish life and culture…I see myself as working within and continuing this tradition" Vlad Smolkin
Art, religion, survival…all serious topics but leavened by Vlad's whimsical art, Victoria's charm and the always ample refreshments and beverages that accompany CBSRZ events, this time thematically adapted to include blinis and, who knows, perhaps a little vodka?

Be sure to come to a new type of art opening/book event on Sunday, November 11th, at 4:00 p.m., and share our 'Sacred Space' with both Smolkins, their thought-provoking insights and the fascinating work they have created.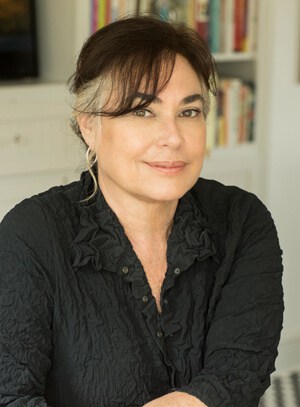 White Houses
Sunday, June 3, 2018
9:30 a.m.
Author Amy Bloom Returns to Congregation Beth Shalom Rodfe Zedek in Chester with her new book WHITE HOUSES, the story of Eleanor Roosevelt and Lorena Hickok.
Come to Books & Bagels on Sunday, June 3rd and find out how Bloom unearthed the story behind the fabled First Lady's relationship with renowned journalist Lorena Hickok, a story as moving and memorable as these 'first friends' themselves. Her research included reading some three thousand letters between these two remarkable women, letters stowed away in the Roosevelt Library at Hyde Park and the source of inspiration for her intimate portrayal of their story.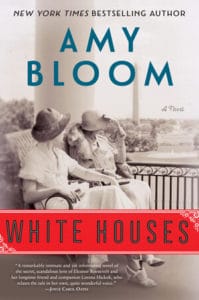 Arguably the greatest First Lady ever, Eleanor Roosevelt contrasted in almost every possible way with Lorena Hickok, whose background was so dissimilar as to make any understanding between the two seem unlikely. The powerful storyteller that she is, insightful, informative and honest, Amy Bloom tells the story in Hickok's inimitable voice and helps us see and understand the developing bond between these two amazing women. We become privy not only to their personal tale but to the momentous events of the time. Copies of the book will be available for purchase. No RSVP required.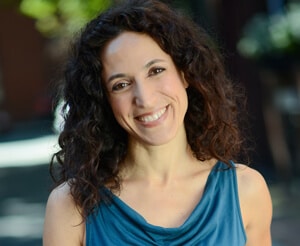 The Weight of Ink
Sunday, March 18, 2018
9:30 a.m.
Come meet and hear National Jewish Book Award Winner, Rachel Kadish, talk about her award-winning novel, The Weight of Ink, at Books & Bagels. A novel with two narrative trails, one set in Restoration England and a Jewish community just beginning to re-establish itself, the other in today's London and a far more familiar academic milieu, The Weight of Ink is a fascinating, compelling read and one you won't want to miss.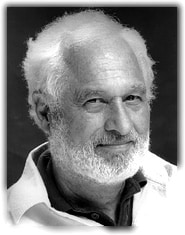 Setting the Stage:  What We Do, How We Do It, and Why
Sunday, February 11, 2018
9:30 a.m.
We've all been dazzled by the magic of the theater.  Now we have a chance to find out just how that magic is spun.  Come hear master storyteller David Hays reveal how it's all done, as he talks about his new book Setting the Stage:  What We Do, How We Do It, and Why.    
Elected to the Theater Hall of Fame in 2014, David Hays has spent his adult life working as a stage designer, producing sets and lighting designs for more than 50 Broadway plays, 30 ballets for George Balanchine, for productions at Lincoln Center, the Metropolitan Opera, the Shakespeare Festival and theaters all over the United States and Australia, In 1967 he took a radically different direction, founding the National Theater of the Deaf, a company which combined hearing and deaf actors in productions using sign language, speech and (some) dance, ultimately performing on all seven continents (yes, even Antartica!).
Setting the Stage:  What We Do, How We Do It, and Why, told with David's habitual wit and passion, will take you backstage and show you how he worked with other theater greats to bring their visions to reality.  It is the perfect book for anyone interested in theater – and isn't that just about everyone?  Copies of the book will be available for purchase and David will be on hand to sign.
House of Peace and Justice
Sunday, October 29, 2017
11:00 a.m.
House of Peace and Justice:  The First 100 Years of CBSRZ, written by Ellen Nodelman, is a newly illustrated book profiling 100 years of Jewish farming and community in the shoreline-lower Connecticut River area, and will be released during a celebration on Sunday, October 29, 2017, at 11:00 am at CBSRZ. 
The launch event, which is free of charge, will feature three speakers:  Ellen Friedman, Jon Joslow, and Michael Price, representing Rodfe Zedek, the JCC/Beth Shalom, and the merged CBSRZ.  Rabbi Marci Bellows will moderate a session for long-time community members to share memories, and author Ellen Nodelman will read selections from her new book as well.  Brunch will be served.
RSVP for the complimentary brunch and pre-order a book ($27 +applicable fees) below. Books will be available for pick-up on the day of the event. Books will be $36.00 each if purchased on the day of the event.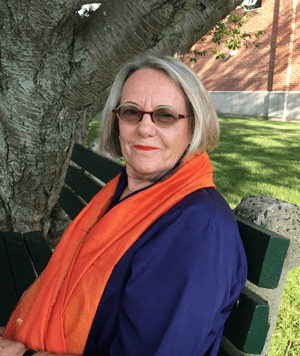 Suzanne Levine
Sunday, April 23, 2017
9:30 a.m.
Things are almost never what they seem. Hence, the title of Suzanne Levine's second book of poetry, "Grand Canyon Older Than Thought," in which she examines the difference between appearances and reality in her own life, in the lives of others, and in our environment.
The best-selling novelist Amy Bloom says, "Suzanne Levine's new collection is wry. Moving. Surprising. A little autumnal (in a Parisian way). Like Szymborska, Levine is a poet of consciousness, loving the world while seeing every dark and light inch of it. You can peer in Grand Canyon for a long time and be glad of it."
The public will have a chance to do this as the poet reads from her book in a free Books & Bagels program on Sunday, April 23, at 9:30 a.m. No tickets or reservations required.
Levine's first book, "Haberdasher's Daughter," also published by Antrim House, was a finalist for the Eric Hoffer Award and she has contributed to many literary publications since earning her MFA at Vermont College.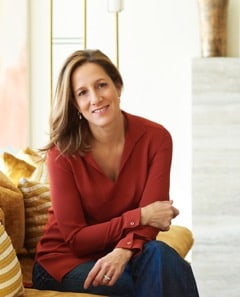 Abigail Pogrebin
Sunday, March 5, 2017
9:30 a.m.
Abigail Pogrebin spent an immersive year studying, experiencing and writing about every single Jewish holiday — including each obscure festival and all six fasts–for the first time. Her lively, personal, deeply-researched book, My Jewish Year: 18 Holidays, One Wondering Jew, chronicles what she discovered, how it changed her, and why she believes the Jewish calendar is a blueprint for life, regardless of faith.
Reviews available at: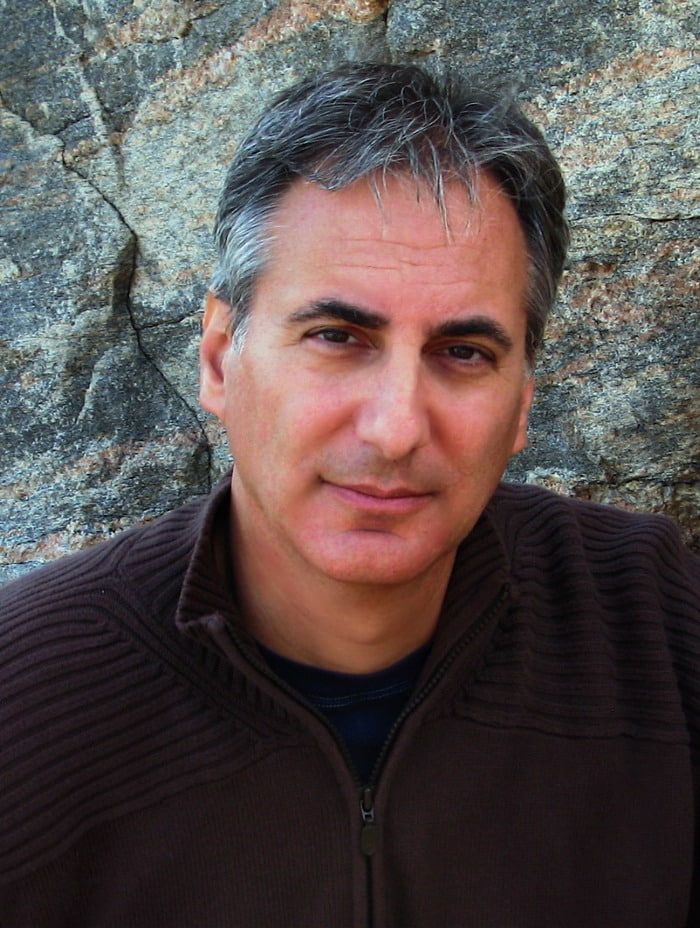 David Gerber
Sunday, January 22, 2017
9:30 a.m.
David Gerber, whose new book, The Inventor's Dilemma: The Remarkable Life of H. Joseph Gerber tracks the innovative life of his father, the founder of Gerber Scientific.
Tracy Kleinberg, chair of the CBSRZ program committee, says, "The story of H. Joseph Gerber illustrates how inspiration and courage can overcome prejudice and obstacles to create work that benefits everyone."
In this "highly recommended" book by the American Library Association, David Gerber provides part biography of his father and part exposition of the work that occupied so much of the elder Gerber's life (1924-1996) including the development and introduction of automated technologies to a wide range of manufacturing industries, including optical, aerospace, automotive, and apparel.
The author illustrates his father's ever-tenacious drive from his humble beginnings in Vienna, harrowing escape from Nazi-occupied Austria, his ability to overcome American discrimination toward "enemy alien" immigrants, and his successful pursuit of secondary and higher education despite language and financial barriers.
He utilizes a wide range of published and unpublished sources to detail how his father founded Gerber Scientific Instrument Company (GSI) in 1948 and how it succeeded where contemporaries failed, namely through partnerships with a diverse number of manufacturers and a systems-based approach to industrial operations. A large percentage of the text is appropriately devoted to Gerber's hard-fought efforts in overcoming manufacturing executives' skepticism and labor union leaders' aversions to introducing automation technology to the apparel industry.
This program is free and open to the public.  No advance registration is necessary.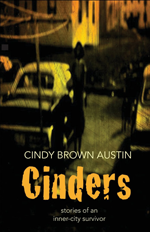 Cindy Brown Austin
Sunday, November 6, 2016
9:30 a.m.
The author of "Cinders" reveals the human consequences of racism and poverty in her upcoming reading in Chester.
As the presidential election intensifies, campaigns have focused on inner-city issues of poverty, drugs,and crime. Most of these arguments are based on statistics rather than the kind of real-life insight offered by people who have survived the worst city neighborhoods.
Cindy Brown Austin, author of the new acclaimed memoir, "Cinders," brings that inside view to Chester in a free program on Sunday, November 6, at 9:30 a.m., as part of Congregation Beth Shalom Rodfe Zedek's long-running Books & Bagels series.
She grew up in one of Hartford's toughest projects as the self-described "love child" of an African-American mother and Jamaican father. In the project, gangs proliferated, violence was the norm, and the sting of racism was prevalent whenever she tried to lift herself out.
Cindy's appearance at the synagogue was arranged by our Program chair, Tracy Kleinberg, who says, "What an incredible learning opportunity for our community to have someone come and speak about being on the front lines of issues like racism and poverty, especially in today's political and social climate where it is of the utmost importance to begin to listen and understand each other.  The more people who can engage in conversation about the very real situations in underserved communities the better off we will be as a society as a whole."
This event is free and open to the public, no advance registration is required.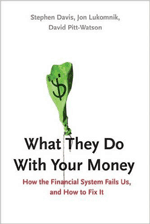 Stephen Davis & Jon Lukomnik
Sunday, May 22, 2016
9:30 a.m.
A rare treat – – to have the President of our Congregation as the featured author in a Books & Bagels program. Board President Stephen Davis and one of his co-authors, Jon Lukomnik, school us on the faults of the financial system and how to fix them, as they discuss their new book What They Do With Your Money: How the Financial System Fails Us, and How to Fix It. Copies will be available for purchase, with a portion of every purchase donated to CBSRZ.  If you want a sneak peak, you can check it out on Amazon.com.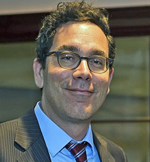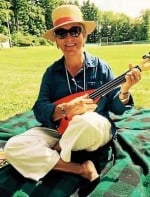 The Human Library Project
In conjunction with the Chester Library
Sunday, March 6, 2016
9:30 a.m.
Small roundtable discussions with experts in various fields. Come check out a "Human Book!" For more information about The Human Library, please read this article from The New Haven Register.
Amy Bloom
Sunday, January 31, 2016
9:30 a.m.
Paperback copies will be available for purchase, with a portion of the purchase price donated to CBSRZ.  To check out
Lucky Us
online,
click here
.