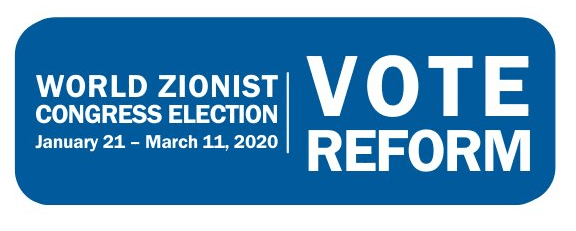 Between January 21 and March 11, 2020, American Jews can vote for the Jewish future in Israel and around the world.
Make sure your point of view is represented in the next World Zionist Congress. By voting you will be able to choose one of the many slates representing diverse political beliefs, religious denominations and cultural traditions. The 152 delegates elected from the United States will join hundreds from Israel and around the world at the 38th World Zionist Congress in October 2020, the international "parliament of the Jewish people", to make decisions and set policies regarding key institutions that support global Jewish life and which allocate nearly $1 Billion annually to support Israel and World Jewry (including the World Zionist Organization, Jewish National Fund and the Jewish Agency for Israel).
With more slates and candidates than ever before, American Jews have a rare opportunity to make a direct impact on the future direction of Israel and diaspora affairs.