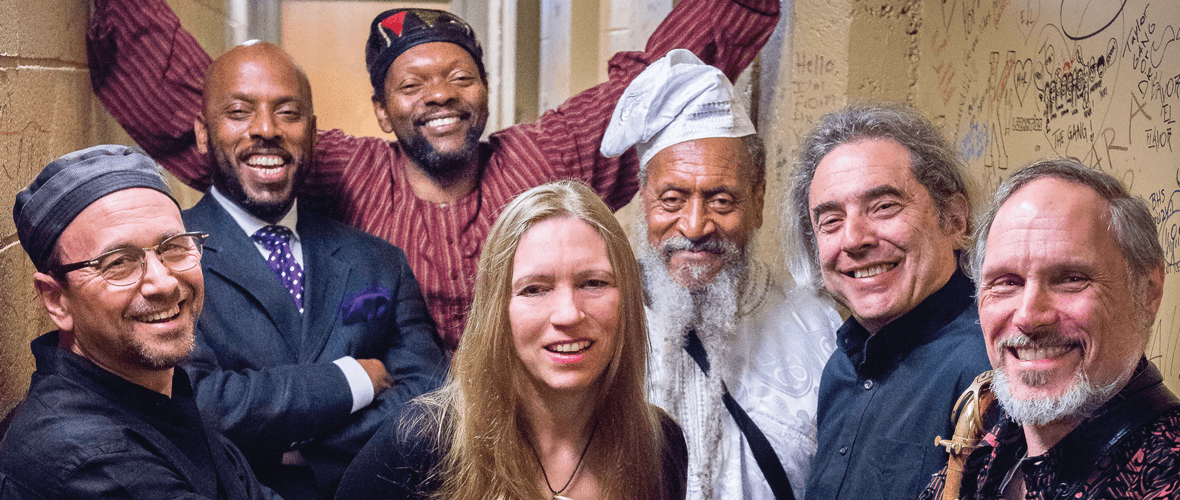 SUNDAY, January 17th
5:00 p.m.
The Afro-Semitic Experience is an American roots band with a difference.
For 18 years, the Afro-Semitic Experience has captivated audiences throughout the U.S. with their unique blend that another prominent critic, Ramos, calls as "a whoopin', hollerin', testifyin' celebration of multicultural soul music."
That this is the group's 18th year of existence is also meaningful at such a time.  The number 18, or 'chai' (in Hebrew) has special significance meaning 'life' in Judaic tradition. So, this is Afro-Semitic Experience's 'chai year' and they are back to the beginning, celebrating the life of Martin Luther King, Jr. with us.
<div style="width:100%; text-align:left;" ><iframe src="//eventbrite.com/tickets-external?eid=20095564374&ref=etckt" frameborder="0" height="260" width="100%" vspace="0" hspace="0" marginheight="5" marginwidth="5" scrolling="auto" allowtransparency="true"></iframe><div style="font-family:Helvetica, Arial; font-size:10px; padding:5px 0 5px; margin:2px; width:100%; text-align:left;" ><a class="powered-by-eb" style="color: #dddddd; text-decoration: none;" target="_blank" href="http://www.eventbrite.com/r/etckt">Powered by Eventbrite</a></div></div>
MUSICAL WORKSHOP FOR YOUTH
One-hour workshop with the band prior to the concert.
ABOUT THE BAND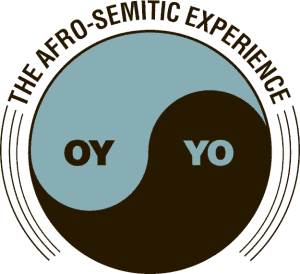 Co-founded by African-American jazz pianist Warren Byrd, and Jewish-American jazz bassist David Chevan in 1998, The Afro-Semitic Experience is a band that combines an eclectic array of styles, sophisticated musicianship, good songwriting, deep grooves, and years of friendship with a simple message: Unity in the Community. Their music has been heard around the United States—the group has performed at festivals, in churches, synagogues, colleges, and wherever people come together to share their love and respect for community. Their performances are celebrations of community and culture that invariably get audiences up and dancing.
With their unique instrumentation, solid grooves, and their ability to get an audience on its feet, The Afro-Semitic Experience is redefining the jazz concert. This is a band beyond category—their music is an intricate tapestry of spiritual, world-beat, funk, jazz, cantorial, gospel, salsa, swing . . . soul-driven music. Their concerts are celebrations where they play great music, tell stories, and offer a positive and meaningful message: Unity in the Community.
Their CDs have garnered critical acclaim and made numerous best-of lists. Their newest work, Jazz Souls on Fire, pays tribute to some of the Afro-Semitic Experience's favorite composers, ones whose own creativity inspired that of the members of the group. On this recording we visit pieces by Leon Thomas, Duke Ellington, Hank Mobley, Sister Rosetta Tharpe, and others. We honor their music, forged out of the struggles from which they emerged, lighting a way for us. It brings us back to the groove and passion of blowing, dancing, and soaring freely in sound and spirit—it brings us back to our musical roots. It brings Unity in the Community.
DETAILS
Sunday, January 17, 2016
5:00 p.m.
$25.00 per person
Children under 16 Free
VENUE
CBSRZ
55 East Kings Highway
Chester, Connecticut 06412
860-526-8920