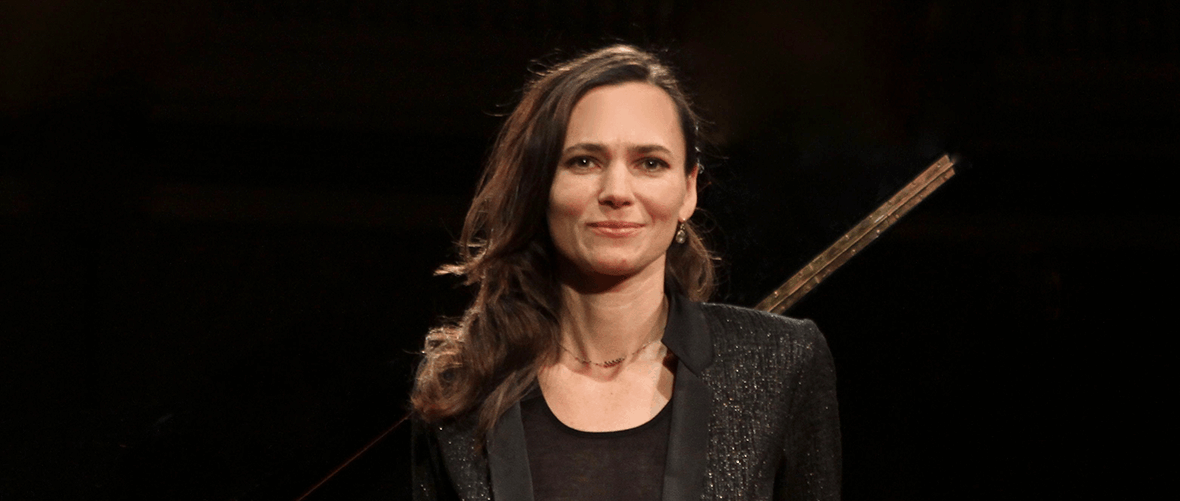 Sunday, April 30, 2017
5:00 p.m.
After several years absence, we welcome back pianist Dalia Lazar on Sunday, April 30, 2017 to the ninth season of Music & More in Chester, CT. Born in Croatia, Dalia Lazar began studying piano at an early age. Her first piano teacher recognized her uncommon talent and pianistic ability, and at the age of sixteen, she was admitted to Moscow's P.I. Tchaikovsky Conservatory, the youngest and only student ever to do so from Croatia. Immediately after her graduation, Ms. Lazar continued her studies in New York and London where she studied with Karl Urlich Schnabel and Maria Curcio.
Advance Ticket Purchase
$30 (plus processing fees) for adults
$25 (plus processing fees) for CBSRZ members when promotional code is applied at checkout
Free for children under 16.
Tickets at the door – pending availability – are $35 for adults; $30 for CBSRZ members, free for children under 16.
<div style="width:100%; text-align:left;"><iframe src="//eventbrite.com/tickets-external?eid=29861874671&ref=etckt" frameborder="0" height="435" width="100%" vspace="0" hspace="0" marginheight="5" marginwidth="5" scrolling="auto" allowtransparency="true"></iframe><div style="font-family:Helvetica, Arial; font-size:12px; padding:10px 0 5px; margin:2px; width:100%; text-align:left;" ><a class="powered-by-eb" style="color: #ADB0B6; text-decoration: none;" target="_blank" href="http://www.eventbrite.com/">Powered by Eventbrite</a></div></div>
As a finalist in New York Concert Artist Guild Competition, Dalia made her New York debut at Rubenstein Hall, followed by her Carnegie Recital Hall debut later that year. Since then she has performed a broad repertoire as a soloist worldwide, including the United States, Russia, Venezuela, Israel, Switzerland, France, Croatia, Mexico, Italy, and Romania.
Dalia's playing has been well received by critics, who have characterized her performance as "such noble playing," (Yediot Achronot, Tel Aviv), "un sentimento profundo" (Panorama, Venezuela), "virtuosismo y impecable fraseo" (El Nacional, Venezuela), "that rare combination of charisma, personality and terrific pianistic facility" (pianist Tzimon Barto), and "…an inspiring display of musical excellence" (Daily Republic).
At present, Dalia is preparing, concertizing and recording the 32 Sonatas of Beethoven, an especially personal project for her. She is five generations removed from the legacy of Beethoven's pupils Curcio, Schnabel, Leschetitzky, and Czerny.
The Beethoven Project is supported by the Lazar Foundation, a nonprofit organization, funded by Dalia's audience, friends, and music lovers to promote and support her performances. If you would consider adding your support for concerts like this one, Dalia would be very thankful. All contribution are tax deductible. Please visit dalialazar.com.
DETAILS
Sunday, April 30, 2017
5:00 p.m.
$30.00 per person
Children under 16 free
VENUE
CBSRZ
55 East Kings Highway
Chester, CT 06412
860-526-8920