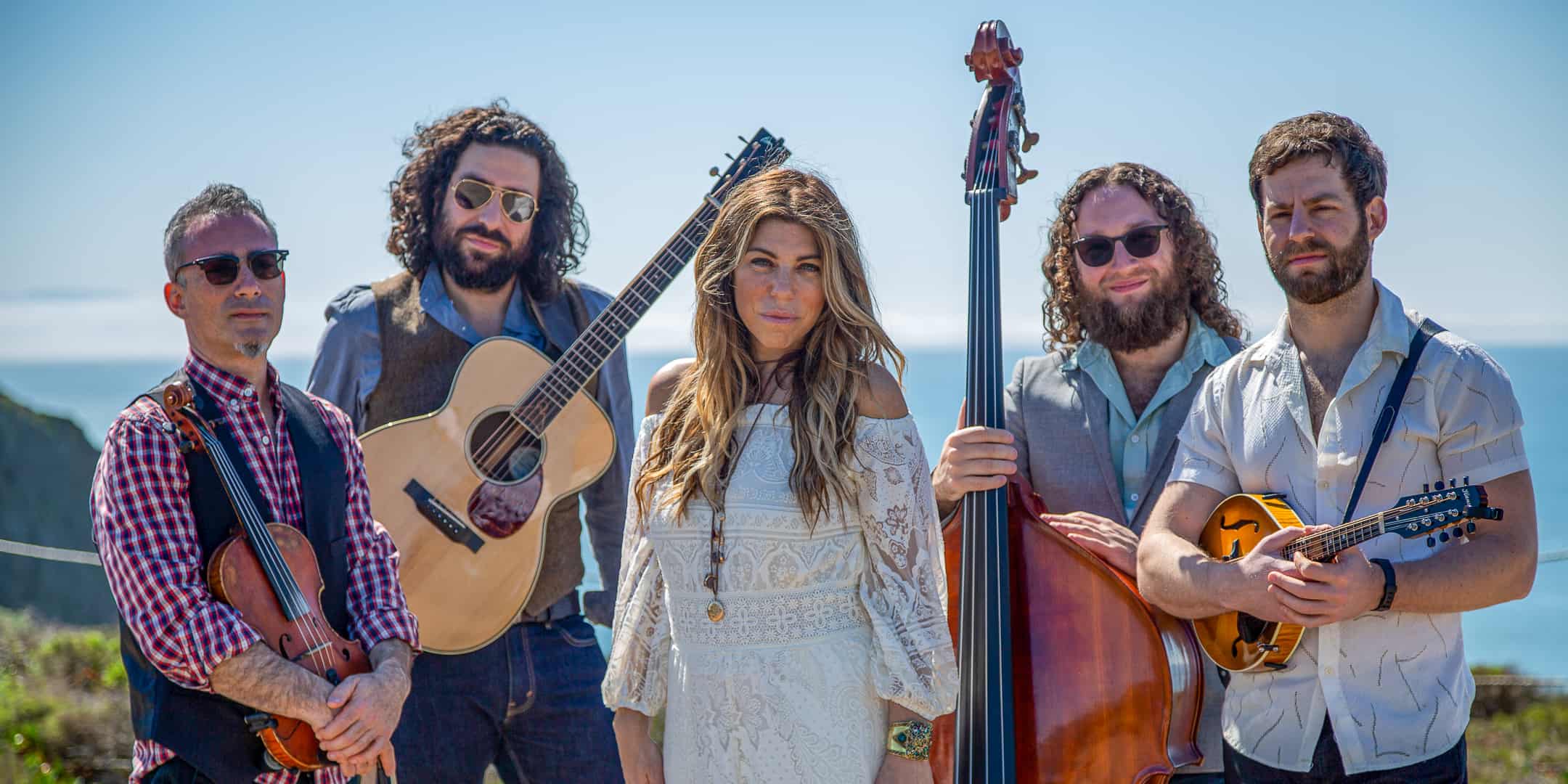 Sunday, April 5, 2020
4:00 p.m.
Doors open at 3pm for a pre-show reception serving wine and beer
Critically acclaimed progressive bluegrass band Nefesh Mountain ingeniously brings together the worlds of American Roots music with Jewish heritage and tradition. The quintet tours internationally year round as a beacon of diversity; sharing their music and love for American and Jewish culture with audiences worldwide.
"Refreshingly eclectic." —Rolling Stone
"The music is perfection… Outstanding bluegrass from New York natives tracked in Nashville with a veritable all-star backing band." —The Journal of Roots Music: No Depression
Nefesh Mountain is the place where Bluegrass, Old-Time, and American Roots music meet with Jewish heritage and tradition. Creators, band leaders and husband and wife team Doni Zasloff and Eric Lindberg are the heart of this eclectic offering, pioneering a new world of American culture that seamlessly blends their deep love for American and Western musical forms with their own cultural backgrounds as Jewish Americans.
The result of this unexpected and beautiful mix is staggering, and alongside band members Alan Grubner (fiddle), David Goldenberg (mandolin) and Max Johnson (bass), is adept with the string virtuosity and through composed arrangements of a modern folk/bluegrass band with songs of the heart and sense of diversity, oneness, and purpose for our world today.
Ticket Purchase
$30 (plus processing fees) for adults
$25 (plus processing fees) for CBSRZ adult members when promotional code is applied at checkout
$15 (plus processing fees) for children 12 and under
Tickets available at the door depending upon availability
DETAILS
Sunday, April 5, 2020
4:00 p.m.
VENUE
CBSRZ
55 East Kings Highway
Chester, CT 06412
860-526-8920