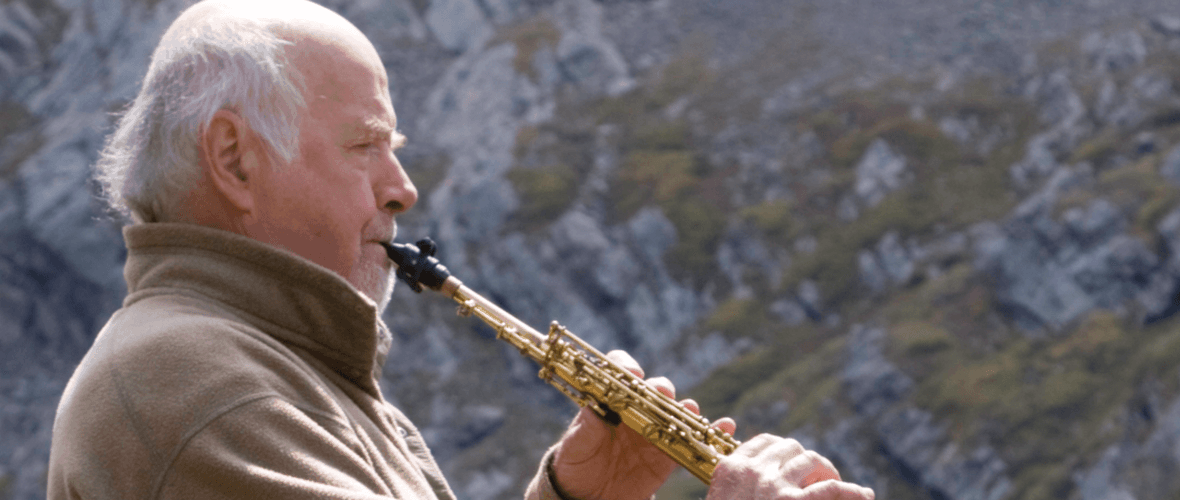 SUNDAY, APRIL 10th
5:00 p.m.
The Paul Winter Consort is an American musical group, led by soprano saxophonist Paul Winter, one of the pioneers of world music.  Founded in 1967, the group mixes elements of jazz, classical music, world music and the sounds of animals and nature.  Welcome Spring with their program "In Celebration of the Earth."
Please note that advanced ticket purchases are recommended.  
Advance tickets are $35.00 (plus service fees) for adults and free for children under 16.
Tickets purchased at the door, pending availability, will be $40.00 for adults, and free for children under 16, space permitting. 
<div style="width:100%; text-align:left;" ><iframe src="//eventbrite.com/tickets-external?eid=20998727760&ref=etckt" frameborder="0" height="293" width="100%" vspace="0" hspace="0" marginheight="5" marginwidth="5" scrolling="auto" allowtransparency="true"></iframe><div style="font-family:Helvetica, Arial; font-size:10px; padding:5px 0 5px; margin:2px; width:100%; text-align:left;" ><a class="powered-by-eb" style="color: #dddddd; text-decoration: none;" target="_blank" href="http://www.eventbrite.com/r/etckt">Powered by Eventbrite</a></div></div>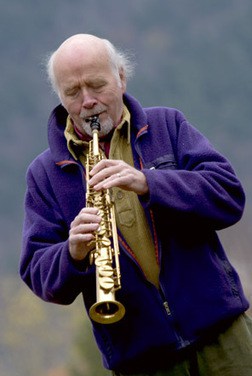 Paul Winter – Soprano Saxophone
Paul Winter's musical odyssey has long embraced the traditions of the world's cultures, as well as the wildlife voices of what he refers to as "the greater symphony of the Earth." From the early days of his college jazz sextet, which toured Latin America for the State Department and performed the first-ever jazz concert at the White House for the Kennedys in 1962, to his later ensemble, the Paul Winter Consort, his concert tours and recording expeditions have taken him to 52 countries and to wilderness areas on six continents, where he has traveled on rafts, dog sleds, mules, kayaks, tug-boats and Land Rovers. He has recorded 45 albums, of which 7 have been honored with Grammy® Awards.
Since 1980, Paul and his Consort have been artists-in-residence at New York's Cathedral of St. John the Divine, where they have presented over 200 unique events, including their famed annual Winter Solstice and Summer Solstice Celebrations.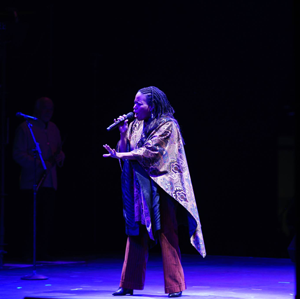 Theresa Thomason – Vocals
Vocalist Theresa Thomason's enormous vocal talent emerged at the age of 13, when she began performing Jazz, Gospel, and Rhythm and Blues. Her winning performance at the famous Apollo Theatre in New York was a stimulus to continue on stage. With a succession of sold out concerts in more than 170 European cities she spent 16 years abroad headlining a theatrical concert she had written and produced.
Theresa remains a featured vocalist with eight-time Grammy® Award-winner Paul Winter and appeared on Broadway in the musical Hot Feet, featuring the music of Earth, Wind and Fire. She's completed three musical releases and continues to perform as soloist or with her own band throughout the U.S. Europe, Canada and New Zealand. Performances include Ray Charles, The Dalai Lama, Pete Seeger, and renowned conductor, John Rutter.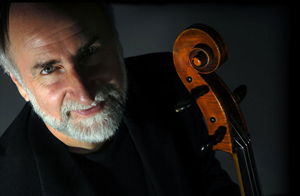 Eugene Friesen – Cello
A graduate of the Yale School of Music where he studied with Brazilian cellist Aldo Parisot, Eugene Friesen is active internationally as a concert artist, composer, conductor and teacher. In 1995 and in 2006, Eugene won Grammy Awards for musical contributions to two Paul Winter Consort albums, Spanish Angel and Silver Solstice. He has worked and recorded with such diverse artists as Dave Brubeck, Toots Thielemans, Betty Buckley, Will Ackerman, Joe Lovano and Dream Theater.
Eugene's passion for the responsive flow of improvisatory music has been featured in concerts all over the world with the Paul Winter Consort and with Trio Globo (Friesen, Howard Levy and Glen Velez). He has performed as a soloist at the International Cello Festival in Manchester, England; Rencontres d'Ensembles de Violoncelles in Beauvais, France; the World Cello Congress in Baltimore, Maryland; and the Rio International Cello Encounter in Rio de Janeiro.
A love for children and music education led Eugene to create his popular program for young audiences, CelloMan, and has fueled his work teaching new cello techniques and improvisation in the United States, Asia, Europe and South America.
Recording credits include six albums of original music: New Friend, Arms Around You, The Song of Rivers, In the Shade of Angels, Sono Miho and Colorful Transitions.
Eugene is an artist-in-residence at the Cathedral of St. John the Divine in New York City, and on the faculty of the Berklee College of Music in Boston. He currently resides in Vermont.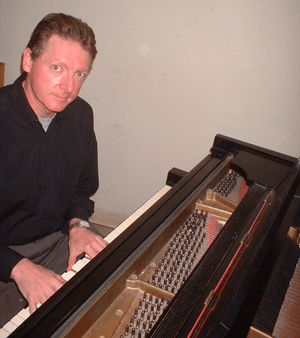 Jeff Holmes – Piano
Pianist, composer, arranger and trumpeter Jeff Holmes was born in 1955, and grew up in Lynnfield, Massachusetts, later earning degrees from the Eastman School of Music where he studied with Rayburn Wright and Bill Dobbins, among others.
Holmes is a nationally published and commissioned composer/arranger and has performed around the world. In addition to his quartet CD Of Ones Own on Miles High Records, he has a forthcoming Jeff Holmes Big Band release. In addition to the quartet and his big band, Holmes plays lead trumpet with the New England Jazz Ensemble, Earl MacDonald and the Hartford Jazz Society's New Directions Ensemble, and Rob Zappulla, as well as drums with the Amherst Jazz Orchestra.
Professor of Music and Director of Jazz and African-American Music Studies at the University of Massachusetts Amherst, Holmes directs the award-winning UMASS Jazz Ensemble I, and Studio Orchestra. He is also the Artistic Director of the Jazz in July Summer Workshops at UMASS, and continues to guest conduct Junior and Senior District/All-State jazz ensembles throughout the country.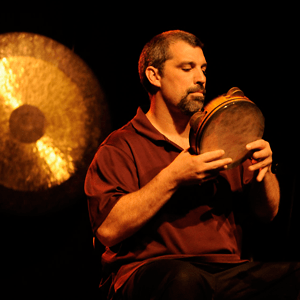 Todd Roach – Percussion
Todd Roach is a percussionist, teacher and producer. He performs on a wide range of world percussion instruments and has studied Middle Eastern and North African drumming since 1989. Roach is an artist endorser and representative for the Cooperman Drum Company, and in 2010, Cooperman released the Todd Roach Hybrid Tambourine as a part of their Artist Innovation Series of instruments.
Since 2008, Roach has performed several times at the international frame drum festival Tamburi Mundi, in Freiburg, Germany. He has appeared at the Museum of Fine Arts, Tufts University, and the New England Conservatory of Music in Boston with violinist Beth Bahia Cohen. He released an album, Strange But True, with the Vermont-based ensemble, As Yet Quintet. Roach also has performed with jazz pianist Eugene Uman's Convergence project, an ensemble that included Eugene Friesen (cello), Micheal Zsoldos (sax), Stomu Takeishi (bass) and Satoshi Takeishi (drums).
In addition, through his involvement in the North American Frame Drum Association, Todd has performed with many great percussionists and musicians including; N. Scott Robinson, Shane Shanahan, Matt Kilmer, David Kuckhermann, Marcus Santos, Yshai Aftyerman, K.S. Resmi and Mac Ritchey. Other professional highlights have included performing with renowned Arabic violinist George Lammam and touring with the Paul Winter Consort.
Roach is an active educator who has taught percussion-based residencies and clinics in schools and festivals in the U.S., Canada, South America and Europe, including Dartmouth College, University of Missouri Saint Louis, Tamburi Mundi, and at NAFDA events in Vermont, New Jersey, St. Louis and Toronto. In 2010, he led professional development workshops in Medellin, Colombia. Todd is active in his local community of Brattleboro, Vermont, serving as the founder and co-director of two education programs, the Kindle Farm School Music and Arts Program and The Loft Youth Percussion Ensemble. He also is the founder and manager of The Loft in Brattleboro, a performance and teaching space dedicated to acoustic world music.
DETAILS
Sunday, April 10, 2016
5:00 p.m.
$35.00 per person
Children under 16 Free
VENUE
CBSRZ
55 East Kings Highway
Chester, Connecticut 06412
860-526-8920