String of Pearls Big Band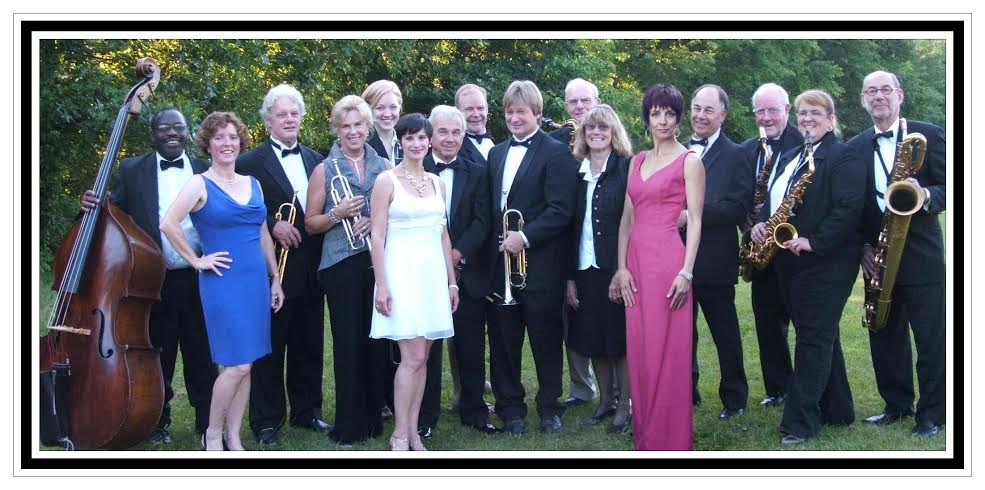 SUNDAY, JUNE 26th
5:00 p.m.
CBSRZ's annual musical picnic offers some fascinatin' rhythm as well as a chance to swing, cha-cha, waltz, tango and otherwise show your stuff.  And to take this Sentimental Journey you don't have to board the Chattanooga Choo-Choo or a Slow Boat to China.  It all takes place on our very own shul's lawn with the great music of String of Pearls Big Band.
This concert is free and open to the public.  Jointly produced by our Music & More and Social Action committees, it is intended not only as a joyous music treat, but something that will benefit those in need.  Although there is no charge for the performance, concertgoers will have the opportunity to purchase kosher hot dogs and other foods prepared by our "Holy Grillers" (you may, of course, bring your own entrees to enjoy) – and all proceeds will benefit other local charitable organizations.
In the event of rain, we'll move the music inside.  So, come, enjoy and dance and perform a mitzvah (a good deed) at the same time.  No reservations are necessary and make sure to bring a lawn chair or blankets to sit.
DETAILS
Sunday, June 26, 2016
5:00 p.m.
VENUE
CBSRZ
55 East Kings Highway
Chester, Connecticut 06412
860-526-8920