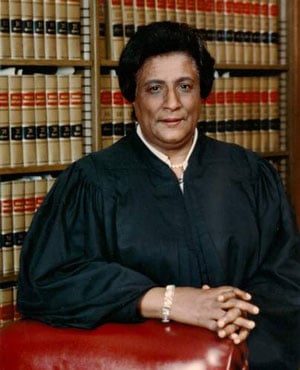 HUMAN RIGHTS SHABBAT SERVICE HONORING JUDGE CONSTANCE BAKER MOTLEY
FRIDAY, DECEMBER 14th
7:30 p.m.
On Human Rights Shabbat, Congregation Beth Shalom Rodfe Zedek will celebrate civil rights and honor the memory of Judge Constance Baker Motley. The evening will feature a presentation and discussion on the life and work of Judge Motley, a long-time summer resident of Chester, who as a key civil rights lawyer and strategist, elected official and judge helped dismantle segregation in America.

Born in New Haven, she worked with Thurgood Marshall (later a Supreme Court Justice) as a lawyer with the NAACP Legal Defense and Education Fund, including on the landmark Brown v. Board of Education case. She was later elected to the New York State Senate, was the first female elected as Manhattan Borough and first African American woman appointed a Federal District Court Judge. Judge Motley spent weekends, vacations and holidays at her home on Cedar Lake Road in Chester from 1965 until her death in 2005.

Writer, activist, and historian Marta Daniels will lead a discussion after presenting Crusader for Justice, a power-point presentation she created exploring Judge Motley's life as a lawyer, public servant and judge, as well as her life spent in Chester. Ms. Daniels, the author of three books, dozens of academic papers and hundreds of research papers and op-ed articles, spent a 35-year professional career focused on expanding and improving civic engagement on public policy issues of peace, justice, and economic inequality. She helped organize the 1968 Poor People's Campaign conceived by Dr. Martin Luther King, Jr. and the Southern Christian Leadership Conference. She is currently a trustee of the Chester Historical Society and a member of the Chester Land Trust, and she remains a political and civil rights activist.

"Through her steadfast pursuit of equal justice under law, Judge Motley's life is a testament to one person's extraordinary, courageous commitment to widening the circle of freedom and equality in America," comments Marta Daniels.

"We are so pleased to have Ms. Daniels present the extraordinary life of Constance Baker Motley for our community. To remember this remarkable woman who brought such monumental change in bettering lives reaffirms Judge Motley's legacy," comments Rabbi Marci Bellows, spiritual leader of CBSRZ.

Sponsored by T'ruah, the Rabbinic Call for Human Rights, Human Rights Shabbat celebrates International Human Rights Day on December 10, the date on which the United Nations adopted the Universal Declaration of Human Rights in 1948.

Shabbat services begin at 7:30 pm and all are welcome. For more information on this very special Shabbat service contact the CBSRZ office at 860-526-8920.
Shabbat Across America
Friday, March 3, 2017
Whether you celebrate Shabbat regularly or want to learn how to enrich your home Shabbat celebration, all are invited to experience its joy at CBSRZ on Friday, March 3rd as we celebrate Shabbat Across America. Shabbat, the weekly Jewish day of rest, is when families gather together to observe a traditional service and enjoy a festive meal.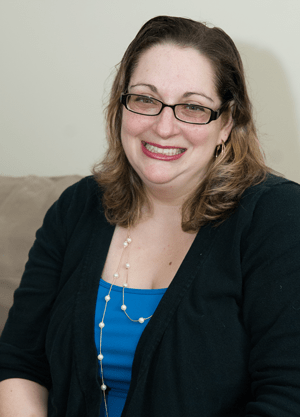 MEET & GREETS WITH RABBI MARCI BELLOWS
We want to welcome Rabbi Bellows this summer in a CBSRZ way and have her meet as many people as possible before the High Holidays. The transition committee has arranged the following events so she can meet us.  The Onegs and "Blessing of the Animals" event will be at CBSRZ with no advance sign-up necessary – please come to as many of these as you wish.
The events hosted at people's homes will be limited due to space, so we are asking for reservations in advance. Please contact the office to sign up if you would like to attend one of these events.
Friday, July 1st – Come celebrate Shabbat with us and welcome Rabbi Bellows and family

5:45 p.m.  Tot Shabbat Service
6:15 p.m.  Dairy/Parve potluck dinner. Main entree will be provided by Alforno's. Please bring a dairy, vegetarian or parve dish to share.
7:00 p.m. Erev Shabbat service followed by an Oneg, sponsored by the Transition Committee.

Sunday, July 10th – Tea, hosted by Rita Christopher (full)
Friday, July 22nd – Tea at 3:00 p.m., hosted by Liz Jones and Ali Rosenblum (Killingworth) – please RSVP
Saturday, August 6th – Havdalah at 7:00 p.m., hosted by Maxine Klein and David Zeleznik (Middletown) – please RSVP
Saturday, August 13th – Afternoon event, hosted by Susan Furman (Killingworth), time is to be determined – please RSVP
Sunday, August 21st – Blessing of the Animals, 3:00 p.m. CBSRZ, sponsored by the Chesed Committee
Monday, August 29th – Desserts at 7:30 p.m., hosted by Nancy Fischbach and Martin Wolman (Deep River) – please RSVP
SHABBAT ACROSS THE SHORELINE
FRIDAY, FEBRUARY 26th
6:00 p.m.
Whether you celebrate Shabbat regularly, or want to learn how to enrich your home Shabbat celebration, all are invited to experience its joy at CBSRZ on Friday, February 26th as we celebrate Shabbat Across the Shoreline. Shabbat, the weekly Jewish day of rest, is when families gather together to observe a traditional service and enjoy a festive meal.
This special Shabbat Across the Shoreline celebration is free of charge and open to the community, but advance registration is required.  
Please join us…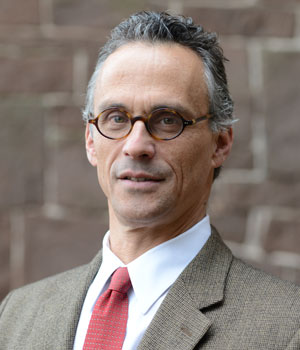 EREV SHABBAT SERVICE HONORING DR. MARTIN LUTHER KING, JR.
FRIDAY, JANUARY 15th
7:30 p.m.
Speakers:
Are we watching the next stage of the Civil Rights movement unfolding on our college campuses? Can Americans finally talk about race and racism in a way that may lead to a deep transformation of our culture? What is the role of open dialogue and free speech, especially in an academic environment?
This year university campuses across the country have echoed with the voices of protestors calling for a stronger response to racism in the university community. Meanwhile, tensions on campus have sparked an important conversation about the role of free speech, freedom of expression and political correctness.
At our annual MLK Shabbat service we honor Dr. King with an exploration of these issues by two Wesleyan University leaders – Michael Roth and Antonio Farias.  They will speak as part of our service, in which we weave our traditional shabbat prayers with Civil Rights songs, sung by our CBSRZ choir. An Oneg reception will follow, sponsored by our Social Action Committee.