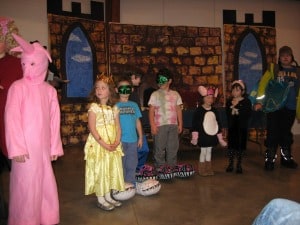 Annual Purim Carnival and Kids Spiel
March 20, 2016
Beginning at 9:30 a.m., CBSRZ Kids will entertain us as they present their Purim spiel titled "An Intergalactic Purim".  This year, our space travelers fly from Planet Kabatchnik to Planet Zolo, creating an out-of-this-world Purim experience.  A costume parade for all ages will begin at 10:15 a.m. – come dressed in your favorite costume.  The Purim carnival begins at 10:30 with Games – Crafts- Prizes and Fun!  Food items will be available for purchase, with proceeds benefiting our CBSRZ Youth.  All Purim activities are open to the entire community.
Erev Purim Spiel
March 23, 2016
"The View," starting Barbara Walters (aka Charles Savitt) is coming to CBSRZ on Erev Purim!  Barbara will be interviewing Queen Esther, King Ahashverosh, Mordechai and Haman, among others as we read the wonderful Purim story.
We start the evening off with a Pizza and Salad dinner for congregants, beginning at 6 p.m.  If you have special dietary needs, feel free to bring your own non-meat dinner.  BYOB – bring beer or wine for your own dining pleasure.  We would appreciate any homemade hamentaschen for dessert.
The Purim Spiel will begin at approximately 6:45 p.m.